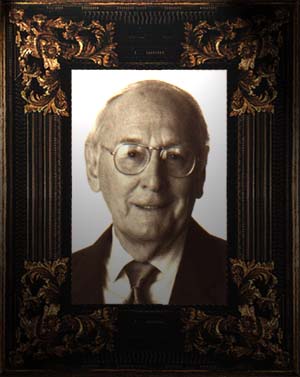 Return to previous page
---
Sir Daniel J. Donohue
---

No benefactor is more associated with Santa Marta Hospital than Sir Daniel Donohue who has been aiding its health care apostolate since the 1940's.

Gentleman-in-Waiting to his His Holiness the Pope, was instrumental in the contruction of the main hospital building, and as president of the Dan Murphy Foundation has underwritten the costs of all the Life Spirit Award Dinners since 1985. Sir Donohue has also contributed to capital improvements and new medical equipment throughout the hospital. The main hospital building is named the Countess Bernardine Murphy Donohue Memorial in honor of Sir Daniel's late wife.

Sir Daniel oversees a philiantrhopic organization "centered primarily in the Roman Catholic Church universal." He has been previleged to know all the the Popes since Puis XII in the 1950's, including Pope John Paul II.