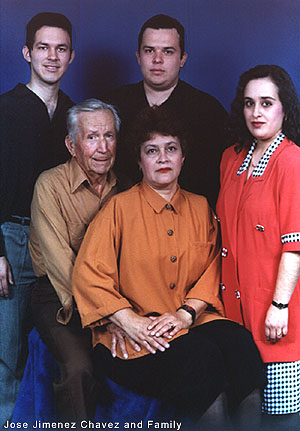 Santa Marta Hospital

Website donated in Memory of
Jose Jimenez Chavez

"We thank Santa Marta Hospital for all it's support to the Community of East Los Angeles. We are especially greatful to Dr. Solis, Dr Arroyo and the caring staff at Santa Marta that assisted my father during his illness. We thank you with all our heart and we dedicate
this site to you. God Bless you."
Jose Jimenez Jr.

Pictured: Santiago Jimenez Jose Jimenez Ch., Francisca Jimenez,
Jose Jimenez Jr. & Leticia Jimenez.